Our Projects
DiD - Democracy is Dialog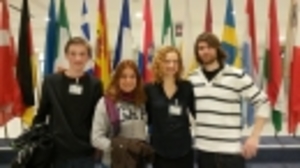 coming soon
DiY - Do it Yourself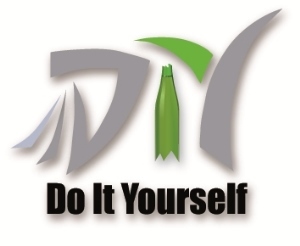 coming soon
Human Rights Generation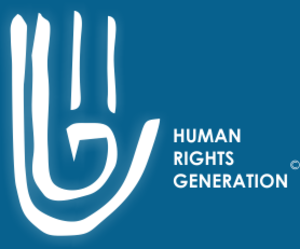 Human Rights Generation is a campaign initiated by our umbrella organisation Active - sobriety, friendship & peace. The goal is to check and record the compliance with human rights in different European countries.

For this young people have been creating art out of everyday problems of today's youth to have an impact on the perception of those who can do something about it.

In the first phase of the project, the HRG team visits 6 countries: Slovakia, Poland, Latvia, Bosnia and Herzegovina, Italy and Sweden and records videos that will show the concerns of young people related to a specific issue.

Juvente is glad, that we could attend the video about police violence in Riga, Latvia, with 20 youths from Germany and Switzerland.

Human Rights Generation is financially supported by Council of Europe via European Youth Foundation.
Vatertag ist Kindertag
With this campaign we want to sensitize particularly young fathers and men about the 2.65 million children in Germany that have alcoholic parents. Especially fathers, but also other young men, shouldn't drink alcohol on Father's day to solidarize with the children.
Weiße Weihnachten (Vit Jul)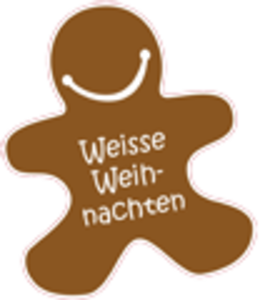 White Christmas (Vit Jul) is a project originally from Sweden, that wants to raise awareness about children of alcoholics. "White" (Vit) also means "sober" in Swedish, and this project's goal is to get people celebrating Christmas without alcohol.

Christmas is something children are looking forward to every year, it's a holiday for the whole family. Children want to be in good care by adults, they don't want them to be drunk.

Please don't drink alcohol on Christmas, when you celebrate with youth and children. Do it for the children, but also for yourself. Spend time consciously and caringly. If you don't celebrate Christmas with children, then you can still have a White Christmas to show solidarity with children, who have to grow up in families with alcohol problems.

Every child has a right to White Christmas!
Don't Be A Maybe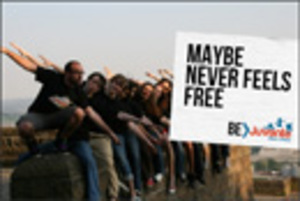 Don't be a maybe - Say yes to an alcohol and smoke free life!